Kayleigh Lee
11 wedding planning tips you need to know
Advice on how to plan your dream wedding (from real couples who have learned it all first-hand!)


So how do you plan your dream wedding? Great question! I'm glad you asked! Because planning your wedding can be insanely confusing. But it should be fun and exciting, right?! Don't worry, I'm here to help.
Or actually, my loyal and loving couples are here to help!
I've reached out to all my brides and grooms and asked them what they wish they'd known before their wedding day. And they really came through for me! I mean, they FILLED my inbox with advice! Lessons they learned, things they wish they'd done differently, things that worked well for them… countless golden nuggets of advice you can only learn by getting married.
And here they are, for your reading pleasure! From money saving hacks, to tips on getting the best photos, to having a day that's all about you. I've put together a list of all the best tips and advice for planning your wedding. From real couples who have walked the aisle and lived to tell the tale!
1. Remember it's your day
"Don't let the vicar dictate to you. If you want to walk down behind the bridesmaids, do it!"
"If you are a bride and want to do a speech, do a speech! I did and it felt like a really fun and nice thing to do!"
"Ultimately your wedding day is about you and your partner. Do what feels right for the pair of YOU"
This is the best piece of wedding planning advice anyone can give you. Whenever you make a decision, just ask yourself what you want to do. Ignore all the pressure to fit in with the status quo, and think about what will make you both happy. As long as you do this, you'll never have any regrets.
If you want to do a bride's speech, then grab that mic! Want to skip the first dance, then just don't do one! Want Dominos as your wedding meal? Then hey! That's allowed! And who doesn't love pizza?!
Literally anything goes. If it'll make you happy, do it.
And on the day, don't forget to spend some time together. There's so much pressure to go round talking to everyone that you can sometimes forget it's actually your wedding day! So try and spend as much quality time together as possible throughout the day. You'll never look back and say, "I wish we'd spent less time together on our wedding day!"
2. Have speeches before the meal
"We did the speeches before the meal, it was great to get them out of the way so we could all kick back and fully enjoy ourselves"
"So glad we did speeches before food to save the nerves for everyone involved!"
Having your speeches before your meal is a small change that can make a big difference to how much you enjoy that part of the day. And since you've paid for a hundred people to have a three course meal, you should at least get to enjoy it, right?!
This is one thing my husband was adamant about for our wedding, after nervously pushing his food around at his brothers wedding where he was best man. Instead of eating, the waiter kept bringing him JD on ice to help settle his nerves. He didn't touch any of his food - it was his favourite as well, beef wellington!
Unless you're a seasoned public speaker, getting up in front of a whole room full of people is a daunting prospect.
And not only will nerves ruin the meal, very often everyone doing a speech will drink until they've found their courage! (like Mr Snapdragon!) And you don't want the groom to be hammered mid-afternoon, do you?!
3. Spend money on the important things
"Wedding favours. They can be expensive and you don't NEED them"
"If you want a big cake but want to save £££ get the cake maker to use fake tiers! Only one of my tiers was real and I had 5 tiers, the others were fake. Saved us hundreds and no one knew any different."
"We had no formal bridesmaids and no formal best man, we wanted to spend the money elsewhere (food and drink)."
It's no secret. Weddings are expensive.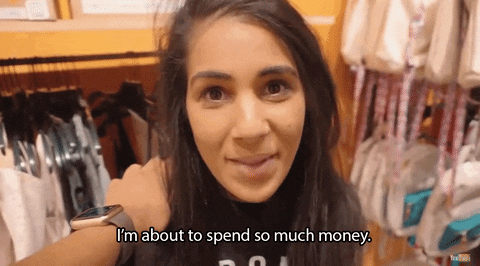 So unless you're fabulously wealthy, you're going to have to make compromises according to your budget. And while the things that you'll still have in decades to come are well-worth investing in (i.e. photography, videography, rings), some things just aren't worth throwing money at.
Wedding favours, a huge cake (most of which will be given away or chucked), bridesmaid dresses…they all cost money. Lots of money. And if they're important to you, then of course you should get them. It's your day, after all.
Janine & Adam's cake was a 'dummy cake'. They had one tier to cut but the rest was already boxed up as favours for their wedding guests.
But if you're just having them because you think you have to, then scrap them! And spend the money on something you really care about.
4. Get a videographer
"100% have a videographer. We've lost several people since our wedding and being able to watch it back and hear their voices is priceless. Plus every time you put it on, you're transported right back there and can still feel the emotion of the day"
"So glad I hired a videographer! Love watching the day back."
"Wish I had a videographer."
"I wish I'd booked a videographer. The day went so quickly and it's so hard trying to remember some of the moments."
Tristan Adams Photography and Videography
The hype is REAL. Get a videographer.
Photographs are incredibly important (obviously!) but nothing can capture the energy of your day like a video. And in years to come, seeing lost loved ones move around and hearing their voice again will mean so so much to you. After your photography, videography is probably the most important wedding investment you'll make.
And as a photographer, it's great to have someone to bounce ideas off. The extra pair of eyes, picking out details, suggesting ideas, spotting opportunities. It's incredibly useful.
It's always a good idea to ask your photographer for recommendations of videographers they work well with. Because having a videographer-photographer team who work in-sync with each other will get you significantly better results in both.
5. Shoe game/Mr & Mrs
"The shoe game was a great success on our day. Lots of our guests remember it and it produced a lot of laughs! A great 'time filler' if you have an early ceremony."
If you've seen the TV show 'Mr & Mrs', you'll get what this game is all about.
Basically you have a series of questions about the bride and groom. Like, "who's messier", "who's got the best dance moves", "who's more likely to snore" etc. And the bride and groom then give their answer by either holding up their shoe, or their partner's. Always a great laugh. And you can also give blue and pink paddles to each of the guests so everyone can join in.
I've seen this at quite a few weddings between courses and it's always a highlight of the day.
6. For heaven's sake eat some food!
"I wished we asked the venue to put us aside a plate of food each from the evening buffet. We didn't get a chance to eat any of it!"
"I wish I'd had a chance/remembered to eat! The buffet looked amazing but I didn't get to try it properly! So I'd definitely ask someone to prompt you to eat/bring you a plate!"
Between the excitement, the nerves, the prosecco bubbles and the adrenaline, sooooo many of my brides have said they didn't eat anything on their wedding day. And that's such a shame! After all the tastings, the difficult choices, the money! You should at least have a taste, right?!
So be conscious of this and make sure you eat! Get one of your bride tribe to bring you some food. Or ask the venue to put together a plate for you before your guests gobble it all up!
You can't spend your wedding day running on alcohol, adrenaline and fumes.
7. Photography loves effort
"Ask the vicar/registrar to move out of the way when they announce you as husband and wife. You don't want them in the shot of that wonderful moment!"
"Keep your getting-ready room free of clutter, plastic bags, food, clothes etc. It doesn't look good in pics!"
As a documentary photographer, I love to capture your day in an authentic way. All the genuine laughter and smiles, all the little moments. So that when you look back through your wedding photos in decades to come, you'll be transported back to how you really felt in the moment.
But that doesn't mean you shouldn't make an effort to make the day look pretty! And there are a few things you can do that'll make a huge difference. The main thing is, just be aware that everything is being photographed!
So when you're having your makeup done and putting your dress on, ask your bridesmaids to move their empty water bottles and plastic bags!
Politely ask the vicar to move out the way for the man and wife shots so you have that one 'wow' shot of just the two of you at the end of the aisle
8. Never organise alone
"Tell someone in your wedding party about the timings of your day, then suppliers like photographers won't have to bother you during the day to ask you."
Your bridal party and groomsmen aren't just there just to look pretty! Think of them as well-dressed minions!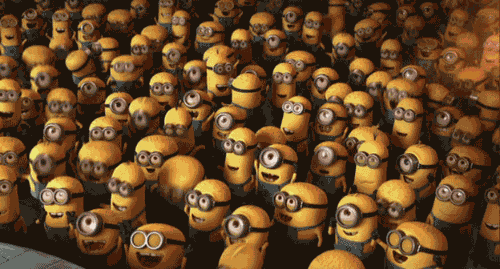 Because you don't want to spend your wedding day making sure the wheels are turning smoothly. So set them all tasks/roles for the day and make sure they know your timeline.
If you're running around sorting everything out yourself, you're not delegating properly!
9. Give yourself time for photos
"You might not want the formal photos now but you will later down the line. They also make great xmas and birthday pressies!"
Remember, these will be photos you'll be looking through when you're old. Like, hearing-aid old.
So allow yourself time in your timeline for group shots and couple's portraits. Because although you might not want group shots now, you'll absolutely love looking at them in a few decades' time. You don't have to have loads of them, but getting a few key group shots is a good use of a few minutes.
And the couple's portrait session is an amazing part of the day. We'll disappear together away from the crowds. And you get some valuable time where you can be intimate, get all soppy and romantic and just enjoy being together as a married couple. Set aside some time for this so you can enjoy it without feeling pressured to rush back.
10. Don't let nerves ruin your day
"When the vicar said 'please stand for the bride', I wish I'd stopped myself briefly and taken a little breather and a moment before walking down the aisle. I was suddenly hit with the nerves of everyone looking at me, so I instantly dragged my dad down the aisle before my bridesmaids were even ready! I wish I'd given myself that time to collect myself instead of rushing it because I actually don't remember the music playing or seeing my husband for the first time because I was in such a flap!"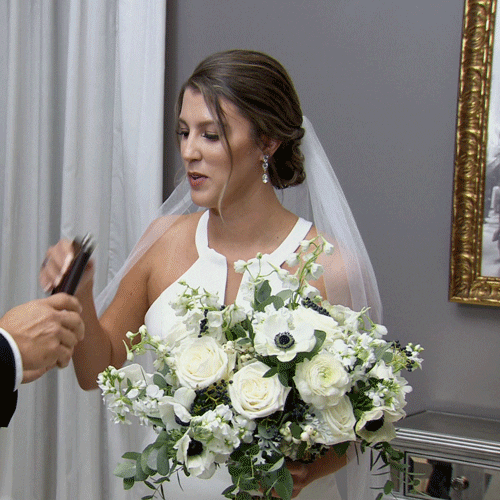 This is just one of many stories of brides letting nerves get the better of them. And it's inevitable you're going to be nervous at one point or another. But there are some things you can do to limit the nerves.
Is the first dance making you nervous? Scrap it. Are you dreading your speech? Don't do one. Is the thought of having a hundred guests all fighting for your attention giving you anxiety? Then cut down your guest list to a number you're comfortable with.
Remember, this is your day. So make decisions that make you comfortable and confident.
11. Choose a photographer you love
"A truly talented photographer with a big heart. I defy you to find anyone better!"
"Booking Kayleigh was the best decision we ever made."
"She is absolutely brilliant at her job, and our photos are just stunning."
Choosing your photographer is probably the biggest planning decision you'll make. Because these are photos you'll have on your walls until you grow old. Images you'll flick through with your grandchildren. That'll transport you back to how you felt on the best day of your lives.
And also because we'll be together all day on your wedding day! So you need to choose someone you feel comfortable to be yourselves around. And who you can have fun with. And that's me!
My photography style is crisp and timeless, capturing the real moments of emotion in an authentic, romantic way. Those little glances, the giggles, the secret hand-squeezes. All those perfect moments you'll never want to forget.
If you're looking for a wedding photographer in Devon and think we'd be a good fit, I'd love to hear from you.
Please get in touch today for a no-obligation chat.
Peace out.
Kay x